Philosophy Now

Socrates and Plato Unlocked
In this session the ancient Greek philosophical double act of Plato and Socrates will be brought back to life to advise us on how we can best live, now, and best respond to our great life challenges, now. The session will include material from a newly translated collected works of Plato which is available free online, and an interview with Socrates, or someone who looks like him. The session will provide or inspire invaluable life knowledge relating to our great current needs including for freedom, justice, wisdom, love and more.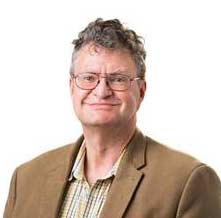 Dr Stephen McKenzie is a Senior Lecturer in the School of Psychological Sciences, University of Melbourne, and is contributing to the School's and Faculty's expansion of online programs, including wellbeing related programs.
Stephen's areas of expertise include mindfulness and his books in this area include Mindfulness for Life, Mindfulness at Work and Heartfulness: beyond mindfulness, finding your real life
Brenda Faber has been a member of the Croydon branch of the Melbourne School of Philosophy since 1998, though it was during the Plato Summer School in 2008, that Brenda became interested in exploring more of Plato and his works and philosophy
This journey has continued to the present day, attending yearly international School of Philosophy residential study groups in Melbourne, Sydney, Greece, and Ireland.
She enjoys leading local Plato reading groups, valuing the wisdom of Plato as it applies to our everyday life, in practical, ethical and philosophic ways.