Date:
2nd of December 2023
Saturday 2:00 pm AEDT
Presenters:
Multiple / Various
Conversations for 18-30s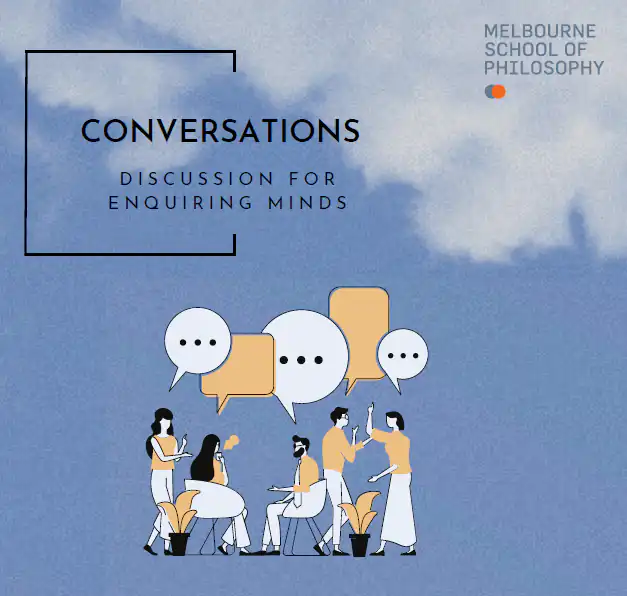 An open invitation to anyone aged 18-30.
What is Justice? How important is Justice in our lives? And how do we decide what is Just for us- now in 2023?
In this conversation we will be asking such questions as, 'Is a happy life a Just life?' 'What might an appropriate reaction to injustice look like?' 'And can something be acceptable but unjust?'
As a starting point we will refer to Plato's 'Form of the Good' and if necessary reference other writers on the subject.
Forum is a space to share ideas in a safe and encouraging environment – somewhere to bring questions and issues to discuss with others face to face. As well as discussing topics of  immediate relevance to ourselves and those around us, we will practice the art of dialectic conversation.
As numbers are limited, please contact Thea on 0435 879 211.
Admission is Free.
DOWNLOAD EVENT INFORMATION

CONVERSATIONS FOR 18-30s
Enquiry – Discussion – Connection
DOWNLOAD EVENT INFORMATION