Register Here...
Cultural Day - Sunday 7 November
Each term our schools around Australia are invited to come together for a day of fellowship and inspiration. This term the Melbourne school is hosting Cultural Day, an event first presented in 1997. It is now being offered nationally online, and represents an opportunity to take part in different workshops on subjects spanning across the arts and sciences, with present and past students from across the country, as well as their family and friends.
The presenters are fellow students of philosophy with a love and knowledge of their subject. No prior knowledge or experience is required to attend. There are three sessions in the program, each containing several options. For more information select "Register Here…" above.
Register Here...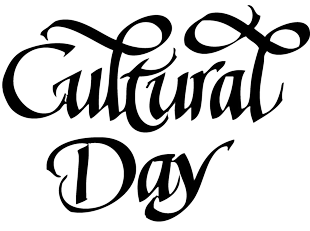 Cultural Day is a day full of inspiration, fellowship and calm for 1st, 2nd and 3rd year students their families, friends and past students.
First presented in 1997 it has become a Melbourne School of Philosophy institution due to its popularity and extensive breadth of offerings on all aspects of life and all areas of study. Offered twice per year Cultural Day is an opportunity to take part in three different workshops during a full day that follows an expo style format with a difference – all the presenters are fellow students of philosophy with a love of their subject.
The day is fully catered with refreshments served in the tea break and an exceptional vegetarian buffet lunch. Both the catering team and the service team are all members of the School giving their time to enable attendant students and guests the opportunity to enjoy 7 hours of food for body, mind and soul.
Each workshop runs for one and a half hours allowing plenty of time for lively discussion and the sharing of viewpoints as well as contemplative practices to bring a rest and peace to the day's proceedings. Students choose the sessions they want to attend from an exhaustive list of offerings that might include great pillars of Philosophy like Plato and Patanjali or more modern practices like Mindfulness, Resilience and Leadership. For the classically minded Shakespeare, Calligraphy, Art or singing are examples of subjects students can choose from. Occasionally proceedings are brought to a close with a live concert or performance. New students to the school may be invited to offer a presentation at Cultural day and so continue the tradition for the next 23 years!