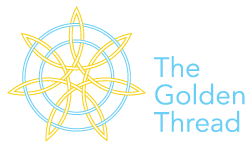 Imagine a golden thread that leads back to the source of existence, to the consciousness that impels every aspect of the physical, mental and spiritual worlds in which we live. A thread which weaves through every aspect of life and which, if grasped, can carry us back to that source while helping us to make sense of the journey along the way.
Enjoy a weekend in the Summer in good company, when we will follow the thread in a variety of ways with the guidance of session leaders who have experience and a love of their chosen subject. The weekend will comprise three workshops each day, with a plenary session at the beginning and end of the event. Choose up to 6 workshops from a total offering of 24.
On Saturday evening we will enjoy a series of three 'mini' lectures entitled 'Proportion, Aesthetics and Beauty in Watch, Clock and Sundial Design'. The lecture was first delivered to the Worshipful Company of Clockmakers in October by Lady Joanna White, John Martineau and Lee-Yuen Rapati – all eminent in the fields of art, design and horology.