Practical Wisdom Workshops

Starts: 30th of October 2021
Sat 10:00-11:30am AEST
Online via Zoom.
Meeting details will be supplied after registration.
The Power of Silence
Listening to Silence, touching inner stillness – The Power of silence is an exploration of why even a few minutes, every day, spent in silence and stillness provides rest, strength and resourcefulness. This very practical interactive workshop looks at the practice of Dadirri, an ancient spiritual practice of First Nation's people, and the more recent insights of sound ecologist, Gordon Hempton.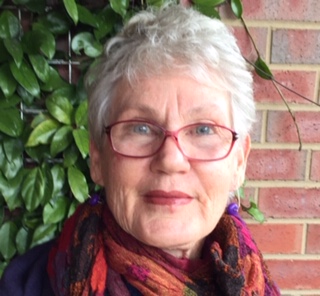 Initially trained as a teacher, Mary taught both in Australia and PNG. A series of serendipitous events saw an early career change to the health & healing profession where she has worked as a chiropractor for the past 30 years.
A member of the School of Philosophy for 25+ years, she has pursed a strong interest in Sanskrit & the extraordinary logic of this language, putting her teaching experience to good use as a Sanskrit tutor.
The exploration of silence as a spiritual practice, has been and still is a personal journey. Like so many students who come to Philosophy classes, & are challenged by the Awareness Exercise, I ask myself why it is so difficult to find a few minutes every day to sit in silence?
Thanks to overwhelming interest this workshop has been booked out, however it will be offered again soon.
Please consider joining the waitlist to be informed when next available.