Practical Wisdom Workshops

Starts: 2nd of October 2021
Sat 10:00-11:30am AEST
Presenter: Warwick Brewster
Online via Zoom.
Meeting details will be supplied after registration.
Natural Law
Over the millennium we have heard say by the Wise that whatever situations come our way, we can continue to enjoy freedom and happiness.  But it is also said that the constancy of the eternal Natural Law needs to be discovered in practice and then followed for that to come about.
As Shakespeare put it, 'to be or not to be, that is the question'. The interactive session will take a practical approach in starting to discover the Natural Law, as a group and in smaller groups.
Do we all really wish to be free and happy?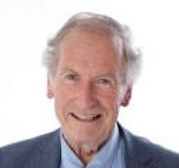 Mr. Warwick Brewster was a leader in the development of an integrated design and construction approach to building, both through his lectures as head of the Building & Construction department at RMIT University and practically through the company he founded and directed and as a consultant to many other. Warwick's lectures at RMIT embraced a philosophy for the conscious management of a building company and its work sites. He has attended the School of Philosophy for forty years in which time he has had many roles culminating in being the founding Chairman of Erasmus Primary School.
Thanks to overwhelming interest this workshop has been booked out, however it will be offered again soon.
Please consider joining the waitlist to be informed when next available.