Practical Wisdom Workshops

Starts: 20th of November 2021
Sat 10:00-11:30am AEST
Presenter: Dr. Craig Hassed
Online via Zoom.
Meeting details will be supplied after registration.
Driven to Distraction
Why the modern world needs mindfulness.
There are two pandemics currently sweeping the modern world – one that draws a lot of attention, and another that saps attention – one related to a virus, and another related to the mind – one that people try to avoid, and another that people blithely stumble into. The modern world's fast pace, misuse of technology and pervasive level of anxiety are literally driving us to distraction. This comes with many costs including negative impacts upon mental health, relationships, fulfilment, accidents and performance at school and work. This interactive workshop will explore the problem of distraction in modern life but also explore the natural solution – mindfulness.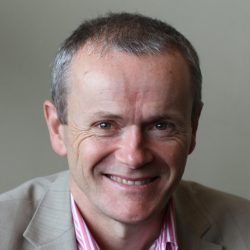 Dr. Craig Hassed is renowned as a pioneer in the use of mindfulness meditation within the medical world and beyond. He helps people to use mindfulness for their personal use as a means of reducing stress, promoting mental and physical wellbeing and improving performance.
Dr. Hassed has published many articles in peer reviewed journals and books on the benefits of mindfulness and speaks at national and interational forums promoting mindfulness practice in a wide range of fields.
Thanks to overwhelming interest this workshop has been booked out, however it will be offered again soon.
Please consider joining the waitlist to be informed when next available.