Date:
1st of July 2023
Saturday 2:00 pm AEST
Presenters:
Multiple / Various
Philosophic Forum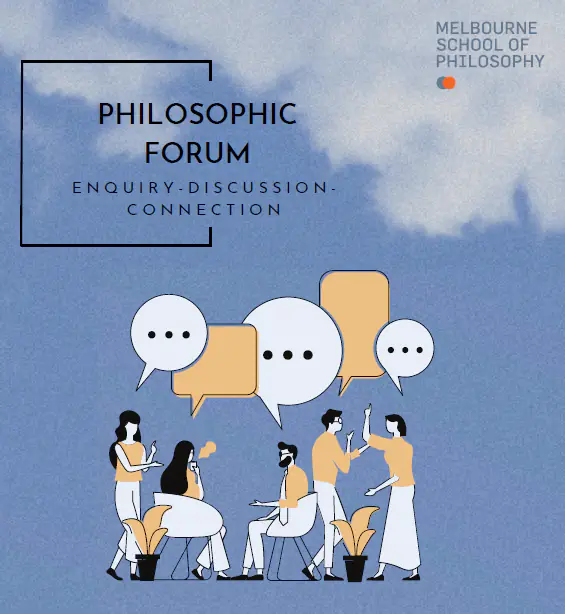 An open invitation to anyone aged 18-30.
What is True and how do we recognise Truth?
Given the proliferation of fake news and artificial intelligence, how do we know what is true? What is Truth? How can we recognise Truth from deepfake?
Forum is a space to share ideas in a safe and encouraging environment – somewhere to bring questions and issues to discuss with others face to face. As well as discussing topics of  immediate relevance to ourselves and those around us, we will practice the art of dialectic conversation.
As numbers are limited, please contact Thea on 0435 879 211.
Admission is Free.
DOWNLOAD EVENT INFORMATION

PHILOSOPHIC FORUM
Enquiry – Discussion – Connection
DOWNLOAD EVENT INFORMATION